We set a new record since the pandemic with seventeen players making it out for May's monthly event. We welcomed back seasoned veterans and a new player who'd dug up his old cards from his parents' basement.
Multi-colour piles were a minority with only 3 decks opting for more than 2 colours.
While normally, City and a Bottle would devastate most decks we see at our monthlies, it seems Circle of Protections for Black and Red would be better placed now.
With 17 players, there was a chance there would be two 4-0s and the winner would be decided on breakers.
And that was exactly what happened. Both Patrick and Kevin finished the evening with 4-0 records. Patrick eked out the victory on breakers: Opponent Match Win %. Congratulations Patrick!
Final standings
1st: Patrick – UWb Control
2nd: Kevin – BWu Scrubby Skies
3rd: Brian – Mono Black Prison
4th: Joe – Mono Green Aggro
5th: Kostas – White Weenie
6th: John – RG Midrange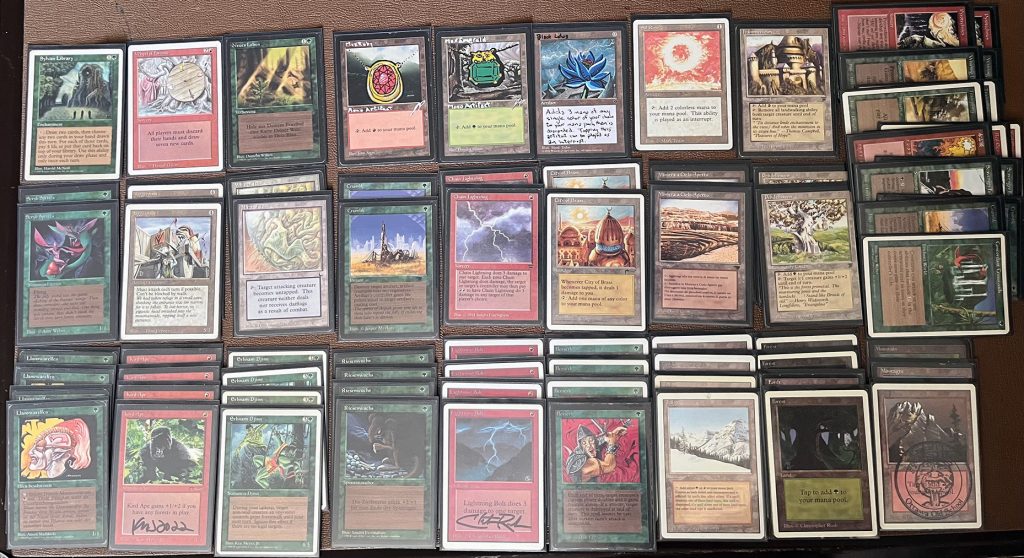 7th: Jimmy – UR Counterburn
8th: Jason – Mono Black Disco Statue
9th: Evan – RG Moon
10th: Mike – Mono Red Goblins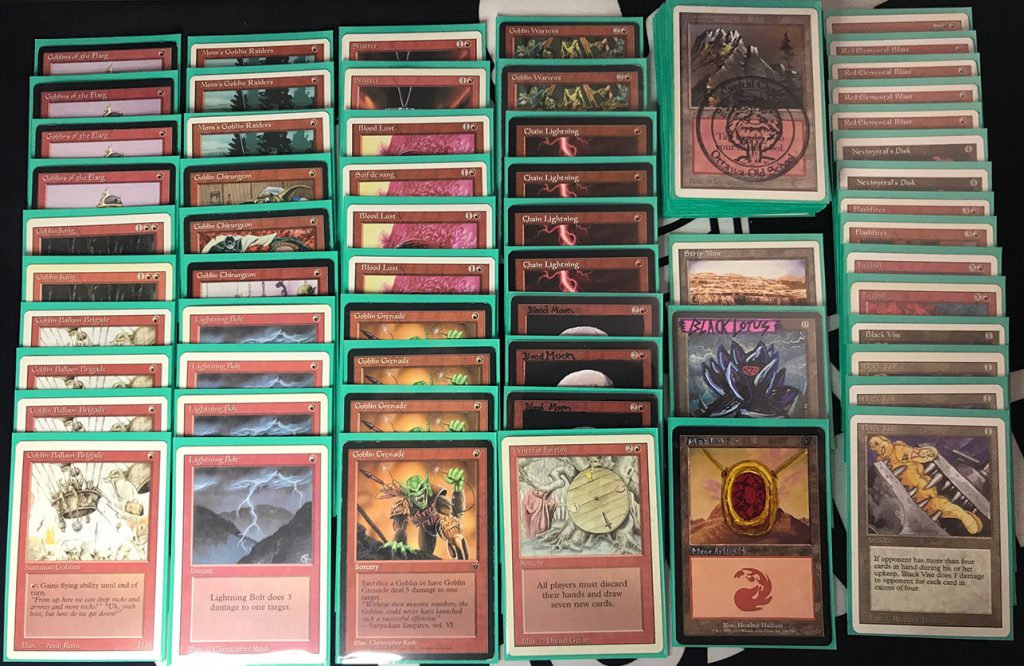 11th: Eddie – Mono Black Aggro
12th: Drew – Erhnamgeddon
13th: Phil – Mono Black Aggro
14th: Chelsea – White Weenie
15th: Laura – Mono Red Goblins
16th: Paul – Erhnam Burn'em
17th: Fred – Mono Red Kobold-B-Q